Transition Maths 1 course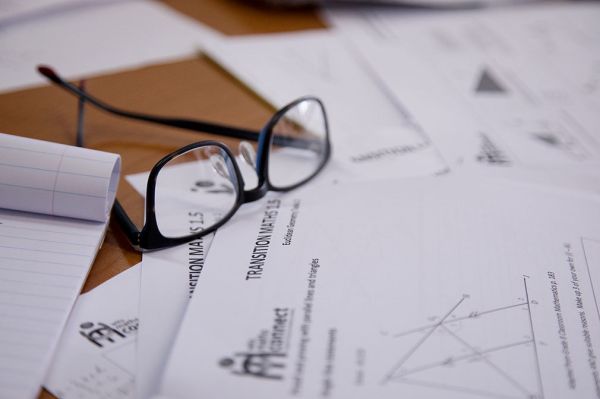 The Transition Maths 1 (TM1) course is the major teacher intervention of the WMCS project. It focuses on the transition from Grade 9 to Grade 10 mathematics, with the target that more learners should take mathematics in Grade 10 and succeed at it. This means more learners must succeed at Grade 9 mathematics, and so it is vital that Grades 8 to 10 teachers be well-prepared to teach mathematics.
TM1 is a structured programme of professional development where teachers collaborate and learn together. It runs over 10 months and consists of 8 x 2-day contact sessions, with independent study and assignments to complete between contact sessions. It includes thorough study of relevant topics with particular focus on algebra and functions, as well as aspects of geometry and trigonometry. It also focuses on key elements common to all teaching practices: identifying and articulating a lesson goal, designing and selecting examples sets, selecting representations, selecting and designing tasks, producing explanations and justifications, and building opportunities for meaningful learner participation in lessons. These elements are combined into the Mathematics Teaching Framework (MTF) which provides a practical resource for teachers.
Teachers are provided with a range of resources for learning mathematics, and are expected to make use of technology in their own learning of mathematics. Teachers are assessed by means of tests, assignments and quizzes which focus on mathematical content and on teaching.
TM1 is a recognised Short Course by the University of the Witwatersrand and carries endorsement from the South African Council of Educators (SACE). The course has been supported by the Gauteng Department of Education, at district and provincial level, and is built on a three-way partnership between the teacher, the school and WMCS. It was first introduced in Phase 1 where it was offered in 2012 and 2013. Since then it has run 3 times: in 2016, 2017 and 2018. Through the 5 courses we have reached more than 150 teachers in approximately 80 schools across 7 districts in Gauteng. Through the Learning Gains studies, we have researched the impact of teachers' participation in the course on their learners' gains in mathematics.
I have so much con­fi­dence to stand in front of my learn­ers and teach them.
I have achieved my goal of learn­ing new teach­ing meth­ods. My mis­con­cep­tions are cleared. Good job!